o
Open call for cameramen_women, editors and photographers
Those with knowledge of footage recording and camera editing are also invited to participate and contribute to the video and photo documentation of the festival. Photographers and cameramen_women will be needed during the festival, from 7th to 11th March 2017, and editors after the festival.Examples of our previous documentation can be found  here  Contact us at:
rdece.zore@gmail.com
(subject: Video/Foto 2017).
**************************************
On the 11st of February we invite you to


Anti-valentines Cabaret Tiffany – Red Dawns' benefit party 
to celebrate love; 

except, not that kind of love:
Capitalism stole love from us and now it is up to us to reclaim it! Romantic love, as an ideology of capitalism, was defined as the most important connection in our lives. We are taught that romantic love is the ultimate priority of a society ruled by hierarchies of people and feelings; That we should neglect all the other connections in our lives in favor of prioritizing our partner. We want to love, but we want it on our terms: we want care, respect, trust and solidarity between all people and ways of relating to each other; a kind of love that disrupts and challenges the hegemony of romantic love.
We encourage you to celebrate all love stories, from coupledom to singlehood,  self-love, queer relationships, non-monogamy, platonic friendships, asexual romantic relationships, family bonds not defined by kinship, to other non-normative ways of loving that are too complex and important to categorize into definite boxes.


We invite you and your loved ones to come over for a fun evening with performances from Cabaret Tiffany from which you can expect striptease and a celebration of freedom of love. You can also expect other surprises from our team.Your contribution to the party will support the 18th Feminist and queer festival Red dawns, which will take place in March 2017, and which will celebrate its coming of age!
Performance at 10 pm by:
Cabaret Tiffany
DJ programme:
Vaservaga & Augenmas
Two-way electronic music with consideration
Visual imagery: 
Qëndresë Deda
Vizuals:
Ana Grobler
Entrance fee: 5€
Venue: 
Cultural Center Q, Club Tiffany
SPECIAL ANNOUNCEMENT: 
Because of limited capacities of the space you need to make a reservation. Please send reservations to: rdece.zore@gmail.com.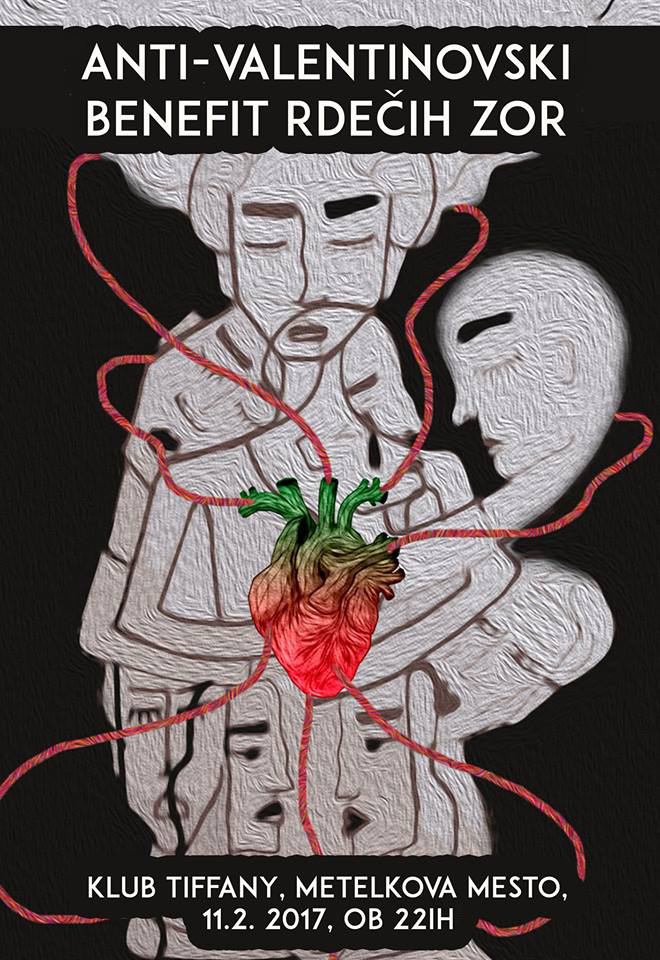 **************************************